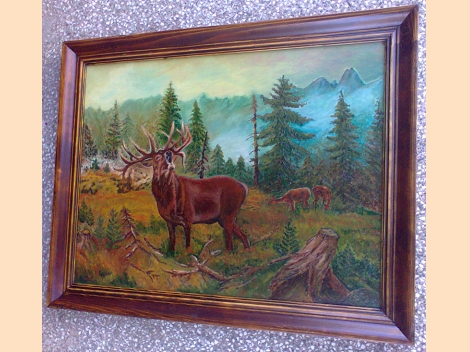 Autumn evening - the mating period.
Red Deer - strength and power in the depths of the Rila mountain.

ORIGINAL WORK ! Oil painting, hardboard, 67cm / 52cm.

Canvas print - 68cm / 56cm - 85euro.
Please, contact me to specify the size, price and delivery options through BUY PRINT.